Planet Vehicle: Nissan Vice President John Martin Addresses Diversity: https://t.co/RaI2MBEOIc via @YouTube

@theAlvinJones @TMIRadioTV with the @RPCGAS2016 team #RPCGAS2016 https://t.co/7EgqRomvg1

#StopBlockingTheBox @DCPoliceDept @DCPoliceTraffic https://t.co/C3S2daPnOG

#StopBlockingTheBox @washingtonpolice
Coming Up!
Watch Planet Vehicle Saturdays at 10:30AM EDT
WJLA-TV7.2
Comcast 204 / Verizon FiOS 462 / Cox 804 / RCN 313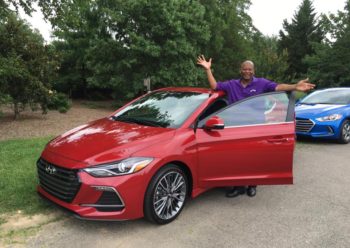 Michael Evanoff, Manager Product Planning Hyundai North America, gives us a tour of the 2017 Hyundai Elantra.  The tour took place at River Farm in Alexandria, VA.
Featured