Can't believe @Delta @DeltaAssist won't let me give @USMC nephew my ticket to attend his brothers funeral #UnAmerican #RipGabriel

RT @VoteCarter2016: You can see Mr. Donelson in the Negro League Hall of Fame. You can also see him at the Smithsonian Anacostia... https:/…

RT @YusufTailleur: Satchel Paige becomes the first Negro League player to become voted into the Baseball Hall of Fame from the Negro League

RT @ByHardy: The National Baseball Hall of Fame says Negro League players will be voted in with the Early Baseball players -- 2020, 2030, e…

RT @3J_Technology: Negro League East/West Vintage Baseball Game on July 30, 23016 By: Negro League Legends Hall of Fame #FreeEvent
Coming Up!
Watch Planet Vehicle Saturdays at 10:30AM EDT
WJLA-TV7.2
Comcast 204 / Verizon FiOS 462 / Cox 804 / RCN 313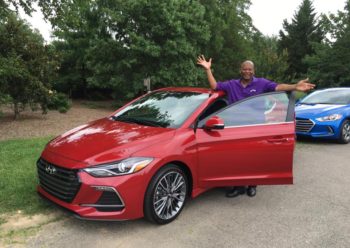 Michael Evanoff, Manager Product Planning Hyundai North America, gives us a tour of the 2017 Hyundai Elantra.  The tour took place at River Farm in Alexandria, VA.
Featured