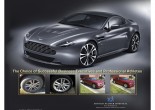 Exotic Auto Detail, located in the Ritz Carlton Hotel in Washington, DC, is the choice of successful business professionals, athletes, and other celebrities
April 19, 2012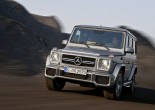 Mercedes-Benz recently announced that the newly designed 2013 G63 AMG will be available August 2012. It features an AMG 5.5-liter V8 biturbo engine delivering 544 hp and the AMG SPEEDSHIFT PLUS 7-speed automatic transmission, which accelerates from zero to 60 mph in just 5.3 seconds, with a top speed of 130 mph (electronically limited).
The 2013 G63 AMG runs on new AMG split 5-spoke light alloy wheels as standard equipment, has an AMG instrument cluster with color TFT screen, and the high-gloss black "twin-blade" radiator grille with four chrome inserts makes the new G-Class model instantly recognizable as an AMG.
April 19, 2012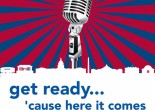 I'm trying to decide which song to sing for the Capitol CAREaoke event on Wednesday, April 18, 2012. http://www.childhelp.org/events/entry/capitol-careaoke1/?source=capitol-careaoke1
Should it be:
1. "Easy" by the Commodores?
2. "Can't Get Enough of Your Love" by Barry White?
or
3. "The Greatest Love of All" by George Benson?
Please send you thoughts!
April 17, 2012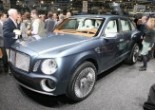 http://youtu.be/OAXs4e3LTVQ?hd=1
Since Bentley's first experimental prototype in 1919, the very first car to bear the Company name, the designation EXP has stood for ground breaking innovation in the automotive industry. Unmistakably a Bentley – yet a Bentley like none before it. The EXP 9 F could be the next big step in the history of Bentley, expanding their model-lines to three, alongside the bespoke Mulsanne and the high performance Continental GT and Flying Spur.
April 11, 2012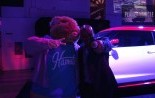 http://youtu.be/4gHBcEvV6-k?hd=1
Planet Vehicle host Alvin Jones checks out Kia's Party during the 2012 New York Auto Show. Features are Scott McKee of Kia and the Hamstar.
April 9, 2012